Switch Kit
Making the Switch to The Commercial Bank is Easy!
We know that switching banks can be extremely inconvenient.  That's why we have developed a step-by-step Switch Kit Checklist to guide you through your transition to The Commercial Bank as quickly and easily as possible.   Just follow these simple steps to discover the superior financial and customer service you deserve.
Switch Kit Checklist
Welcome and thank you for choosing The Commercial Bank.  Follow these four simple steps, and in no time you'll be part of a community bank that has been locally owned and operated since 1924. If you need any assistance, please stop by your local branch.  We will be more than happy to help you complete the switch.
Step 1
Open a New Account with The Commercial Bank by visiting your Athens/Oconee, Crawford, Winterville or Danielsville location.
Stop using your current bank's deposit account.
Step 2
Move your Automatic Payments and Automatic Deposits to your new account.
We've provided the forms you'll need.  Just fill in the blanks and sign.
Step 3
Make Sure All Payments Have Cleared Your Old Account.
We have included an Account Balance Worksheet to help you know what is available in your old account.  Just make sure all of your checks have cleared and your automatic payments and deposits have been switched.
Step 4
Close your Old Bank Account
Print and complete the Account Closing Authorization that notifies your old bank about the accounts you are closing. You can bring it to your new branch to be mailed.  We'll be happy to shred your former checks and debit card too!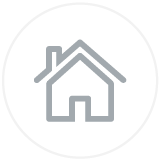 Make it a home.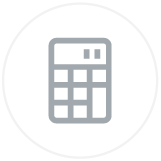 We've got a calculator for that.

Save now for a better tomorrow.
The Commercial Bank offers traditional accounts with competitive rates.