Security Awareness
The Commercial Bank takes the protection of your personal information very seriously.  We will NEVER request personal information including account numbers, passwords, personal identification or any other confidential customer information by email or text messaging.  Customers should never give out any information that the bank already has in response to a call, text, or email.  If you contact us, we may verify the last four digits of your Social Security Number to confirm your identity, but we will never contact you and ask for your debit/credit card number or your full Social Security Number.
Online Banking Security
The Commercial Bank uses multi-layered security that includes user ID, passwords, secure access codes, machine identification and additional protections to ensure your online banking experience is safe and secure.
Identity Theft
Identity theft is a serious crime in which people try to illegally use your personal information for their own gain.  Information like your name, address, date of birth, Social Security Number, online banking passwords and PINs, credit and check card numbers are keys to your financial information.  When scammers obtain your confidential information, they can charge expenses to your accounts, create new accounts in your name, or use your personal information for other illegal purposes.
If you suspect identity theft, contact The Commercial Bank at 706-743-8184.
Listed below are some legitimate websites that provide valuable information for protecting yourself from internet scams, email scams, identity theft and fraud.
Credit Bureaus:
Equifax
Report Fraud: 800-525-6585
Write: P O Box 740241
Atlanta, Georgia 30374-0241
Experian
Report Fraud: 888-397-3742
Write: P O Box 2104
Allen, Texas 75013
TransUnion
Report Fraud 800-680-7289
Write: P O Box 1000
Chester, Pennsylvania 19022
Notice: The Commercial Bank is not responsible for and has no control over the subject matter, content, information, or graphics of the web sites listed above.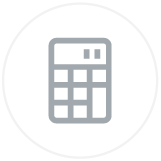 We've got a calculator for that.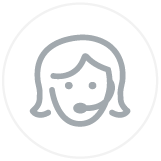 Can't find what you're looking for?