History
The Commercial Bank was founded in 1924 by local businessmen in Oglethorpe County with the mission of serving the financial needs of the citizens and businesses of the area. Much has changed since 1924, but The Commercial Bank's commitment to the communities that we serve remains the same.  As one of the few remaining locally owned and operated community banks in the Athens area, The Commercial Bank has the unique ability to customize common sense solutions for each of our customers. This approach allows us to differentiate ourselves from the regional and national banks that often use an impersonal "one-size fits all" approach.
Through the years, The Commercial Bank has made many positive changes. We have focused on making investments in both people and technology, ensuring our customers have access to both unparalleled service and great products.  We never want our customers to feel they have to choose between technology and service; we continually strive to provide the best of both.
The bank's senior management team has almost 100 years of banking experience and is devoted to meeting the needs of its customers. We believe in empowering each employee to make the common sense decisions our customers deserve and expect.  We pride ourselves on providing quality customer service and making fast, local decisions. In today's banking environment many banks become too large to make reasonable decisions when it relates to customers.  "Too big to fail" seems to also mean "Too big to serve."  While we continue to grow, we will remain consistent in making customers our top priority.
It all started with a simple philosophy back in 1924. A community bank dedicated to providing personalized financial services with a commitment to the community.  While we have continued to build on our heritage and adapted to changes, The Commercial Bank has never strayed from this philosophy.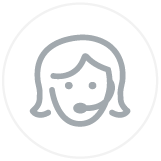 Can't find what you're looking for?
 
Find a branch near you.