Overdraft Protection
We understand that life is busy.  Forgetting to record a check or debit can happen to anyone, no matter how carefully you manage your finances.  An authorized payment could fall due a day or two before you have the funds to cover it, or a check you've deposited may take longer than anticipated to clear through to your account.
For these reasons and more, The Commercial Bank offers the following Overdraft Protection Service options.
Overdraft Privilege Service
Every consumer checking account may qualify for Overdraft Privilege. This unique discretionary service provides built-in protection against accidental overdrafts which may be created by check, in person withdrawal, ATM/POS transaction (if Opt-In consent) or other electronic means. With Overdraft Privilege, we consider payment of overdrafts instead of automatically returning the check.
Overdraft protection up to $700

Available on eligible personal checking accounts

Requires no action on your part

No annual fees
You'll pay the normal overdraft fee of $30 for each item paid plus $30 for each ten business day period the account remains overdrawn.
As a discretionary service, Overdraft Privilege is subject to approval by the bank and is only in effect after an initial period. Overdraft Privilege is not guaranteed, but rather something The Commercial Bank considers a courtesy to its customers.
New regulations mandate that banks can no longer authorize payment of overdrafts for ATM withdrawals and one-time debit card transactions unless you tell us you want us to consider paying your ATM and debit card transactions that would overdraw your account.
You must 
OPT-IN
 to receive Overdraft Protection that provides:
Convenience: May allow you to make a purchase when you have insufficient funds or if you can't make a deposit or transfer money until later that day.

Emergency support: May allow you to use your debit card in case of an emergency even if you don't have enough money in your account.
Peace of mind: Whether you need it or not, it's nice to know you're covered.
Automated Funds Transfer
When you link a savings account or another checking account at The Commercial Bank to your checking account, money will automatically be transferred as needed to cover an overdraft.  Funds will be transferred in increments of $25, based on the available balance in your savings account, with a $3 fee for each transfer.  If you enroll for this service, you may save money on the total fees you pay for overdraft protection services.
Balance Alerts
An easy way to keep up with your checking account balance is to sign up for free e-mail Balance Alerts within Online Banking. You can request to be notified when your balance falls below a set amount or receive your account balance daily.  To set up a Balance Alert, click on the "Alerts" tab once you sign in to your Online Banking account.
1For each overdraft we pay, we will charge the standard per item overdraft fee set forth in our fee schedule (currently $30.00).  In addition, we will charge your account a $30.00 fee each ten consecutive business days that your account remains overdrawn.  Typically, we will start charging the overdraft fee on the second business day your account is overdrawn and will continue to charge the ten day overdraft fee for each subsequent consecutive ten business days your account remains overdrawn; there is otherwise no limit on the total amount of overdraft fees for each subsequent consecutive ten business days your account remains overdrawn. We will notify you by mail if we pay or return any insufficient or unavailable funds items on your account; however, we have no obligation to notify you before we pay or return any item. The amounts of any overdrafts, including our fees, are due and payable immediately or on demand.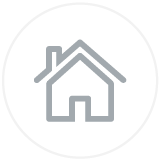 Make it a home.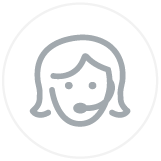 Can't find what you're looking for?