CDs & IRAs
CDs
If you want to earn the most interest with the least risk, a Certificate of Deposit might be the right investment option for you.
Minimum deposit to open (will vary according to term)
Certificates of Deposits are available in a variety of rates and terms
Early withdrawal penalty will apply
After the account is opened you may not make additional deposits
Interest may be reinvested, deposited to another account or paid out by check
Pays a competitive rate of interest through maturity date
Maturity notice is mailed ten days prior to maturity date
Certificates can be used as collateral on loans
IRAs
Traditional IRAs
Tax-deferred retirement plans in which taxes are not paid on the money invested or earned until withdrawal.
Fixed-rate CDs (12, 18, 24, 30, 36, 48 and 60 month terms available; rates will vary according to the term)
All interest earned is tax-deferred until withdrawal
Available for withdrawal at age 59 ½
No IRS penalty for withdrawal at age 59½ and over
Required Minimum Distributions (RMD) at age 72

Upgrade option available at age 59½ and over - ask us for details
SEP IRAs are also available
18 month term flexible deposit option available
Please consult with your tax advisor about any and all IRA transactions
Roth IRAs
Consumers can now enjoy the benefits of the Roth IRA and the significant improvements to traditional IRAs. Created by Congress, the Roth IRA is a nondeductible IRA that allows for tax-deferred earnings and potentially income tax-free distributions if distributions are qualified.
Qualified distribution reasons. Qualified distributions from a Roth IRA include distributions made for first home purchases (up to $10,000 lifetime), age 59½ or older, death, and disability. The distributions must also meet a five-year holding period requirement in order to qualify.
Eligibility. The Roth IRA is available to single and married filers with MAGI threshold applicable. (Phase out ranges exist for individuals making more than MAGI limits.)
Age 72 requirements do not apply to Roth IRAs.
18 month term flexible deposit option available.
Please consult with your tax advisor about any and all IRA transaction.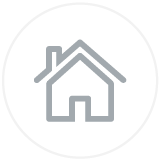 Make it a home.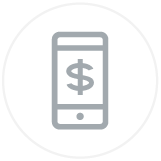 Make life easier.

Save time, space, and maybe even a tree or two.
E-Statements are electronic copies of your account statements and can eliminate the clutter and save time.