Convenience Services
The Commercial Bank offers a multitude of convenient banking services to help you get the most out of your bank.
Official Bank Checks
Official checks are considered guaranteed funds and are used when a personal check is not acceptable
The Commercial Bank (TCB) customers can purchase an official check with cash or collected funds
Non-customers must purchase official checks with cash only
Cash
 

Advances
Credit card cash advances are available from VISA, MasterCard and Discover
Fax
 

Service
Fax service available for TCB customers
Night Depository
Secure 24-Hour depository available at each branch location
Notary Service
Signatures witnessed
Valid photo ID will be required
Free to TCB customer
Safe Deposit Boxes
Locked boxes in the Bank's vault used to store valuables in a safe place for protection from theft, loss or fire
Customer retains secure, easy access when items are needed
Safe Deposit Box rental is subject to availability
U.S. Savings Bonds
(U.S. Savings Bonds are not FDIC insured)
Redeem Savings Bonds
U. S. Savings Bonds are now paperless and are no longer available through financial institutions
Buy and manage savings bonds electronically through TreasuryDirect,

 

www.treasurydirect.gov
Wiring Funds
Incoming and outgoing wire transfers are available
Visit your local TCB branch to request a wire transfer of funds
Remote Deposit Capture
Allows you to streamline daily deposits without leaving the office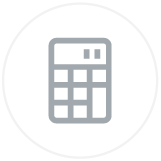 We've got a calculator for that.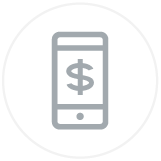 Make life easier.

Save for your business, better.
A Money Market Account is a powerful savings tool that offers more flexibility than a traditional savings account.