Debit Cards
The Commercial Bank offers a debit card for personal banking accounts. The Commercial Bank's MasterCard® Check Card offers you a fast, convenient, economical way to access your checking account without having to write a check. You'll find no hidden monthly fees to use your MasterCard® Check Card from The Commercial Bank, and it can be used wherever MasterCard® is accepted.  You can use it to shop online or in stores, restaurants or service stations around the world.   Plus, it allows 24 hour access to your checking account through most ATMs.
Convenience - Faster and more convenient than writing a check and safer than carrying cash.
Security - MasterCard's®

 

Zero Liability protection from unauthorized purchases.                        
Consumer Debit Card Notice - Effective October 17, 2014, MasterCard's $0 Liability Limitation for unauthorized transfers will be expanded to apply to PIN-based ATM and POS transfers. To be covered under the enhanced $0 Liability Limitation, the cardholder is now required to report the loss or theft promptly after becoming aware of it (all other qualifying conditions still apply). If conditions for $0 Liability are not met, regulatory liability limitations will apply as noted in the Electronic Fund Transfers disclosure. MasterCard's $50 Liability Limitation will no longer exist.     
All accounts are covered under Fraud Watch Plus®.
Lost or Stolen Cards
If your The Commercial Bank Debit Card (or Personal Identification Number/PIN) is lost or stolen, or you believe that someone has accessed or may access your account without permission, call us immediately at 706-743-8184. After hours you can call MasterCard® direct at 1-833-933-1681.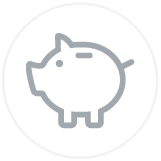 Save now for a better tomorrow.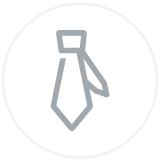 Join an incredible team.

Standing by farmers.
Ag Loans can make all the difference, and we're ready to help make that land purchase, equipment loan, or farm refinance possible.