Electronic Banking
Online Banking
Banking has never been as easy and convenient as it is with a FREE Online Bank Account.  With the click of a mouse, our secure Online Banking allows you to manage your banking from your computer, 24 hours a day, 7 days a week, from anywhere with an internet connection. With Online Banking you can:
View, Print, or Save your Account Statements
View images of your checks/deposits
Transfer funds between your accounts and create recurring transfers
Make loan payments
Submit a Change of Address request
Submit a Stop Payment request
Reorder checks
Paperless electronic bill payment (Free of Charge)
Create account-based alerts/alarms to automatically notify you of important changes to your account (ex: Send an alert to your phone/email when your account balance falls below a certain level)
Secure, encrypted messaging through the online system that allows customers to send and receive questions/complaints/files without worrying about information security
Have more questions about Online Banking?
Online Bill Pay
Say good-bye to writing checks, buying stamps, and trips to the Post Office!  Our FREE, paperless bill payment service is provided by Payveris.
Pay bills to anyone, anywhere
Set up recurring payments
Schedule payments in advance
Receive electronic bills online
Eliminate wasted paper
Save postage fees
Settings help for Online Bill Pay
Mobile Banking
Our Mobile Banking App allows you to quickly and easily review account activity, transfer funds, pay bills and deposit checks all from your mobile Device.  Mobile Banking is a free* service from The Commercial Bank that allows you to access your accounts anytime, from anywhere, using your Apple or Android device.
Features:
Check account balances and transactions

Transfer funds and pay bills**

View and adjust account alerts

Deposit checks remotely with your mobile device***
To access the Mobile Banking App, you must be enrolled in Commercial Bank online banking.
When endorsing checks for Mobile Deposit, sign "For Mobile Deposit Only" with both your signature and the date of deposit.
*There is no fee from The Commercial Bank for standard app services.  Per-deposit fees for Mobile Deposits apply.  Connectivity and usage rates may also apply.
**User must be enrolled in Online Bill Pay to pay bills using the Mobile Banking App.  New payees must be set up in online banking.
***Mobile deposit available on request.  Restrictions and a $0.50 per-deposit fee apply.  See Mobile Deposit Frequently Asked Questions below for more details.
Mobile Device Security Best Practices
TCB Mobile App Frequently Asked Questions
Mobile Deposit Frequently Asked Questions       
E-Statements
Go paperless!  E-Statements are electronic copies of your account statements that you can view, search, save and print online.  Saves time, saves space, eliminates paper and clutter.
Free for all The Commercial Bank customers
Statements are delivered securely to your Online Banking account
View, print or save your statements for future reference
Up to 18 months of statement history is available
In order to receive E-Statements you MUST be enrolled in online banking
Telephone Banking
If you prefer to bank by phone, call us at any time to get your account or loan balances.  You can also make loan payments by phone and transfer money between your checking and savings accounts.
Toll-Free at 1-866-611-1486
 
Find a branch near you.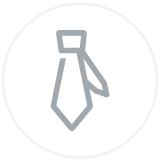 Join an incredible team.

Save now for a better tomorrow.
The Commercial Bank offers traditional accounts with competitive rates.