E-Statement Opt-In Consent Form
Thank you for your interest in paperless statements. As a The Commercial Bank customer, you have the right to have the statements for the accounts you own at The Commercial Bank provided or made available to you through one of the following methods free of charge: paper via postal delivery or electronically through online banking. Maintaining both your paper delivery and electronic delivery of statements will result in a charge of $2.00 per statement delivered by mail per cycle. At any time you may withdraw this request to have your statements made available online (in lieu of mailed paper statements) by giving us five working days advanced notice in writing. This notice may be sent by first-class mail to us at P.O. Box 306, Crawford, GA 30630 or by contacting us through your online banking Secure Messaging portal. The recommended method of contacting us is through our online banking Secure Messaging center by selecting Messages.
Online Banking, Bill Payment and Electronic Statement Disclosure
Thank you for your submission!
We will be in touch with you soon.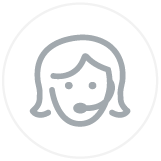 Can't find what you're looking for?
 
Find a branch near you.

Save for your business, better.
A Money Market Account is a powerful savings tool that offers more flexibility than a traditional savings account.