Community Events
At The Commercial Bank we are dedicated to being a true community bank, and have a tradition of giving back to the communities that we serve.  Our participation in a wide variety of programs, initiatives and special projects demonstrates our commitment to positively impacting our community.
We realize a strong community does not happen by chance. That's why, as a local leader in community involvement, we are committed to providing financial assistance to area organizations which benefit our community.
In addition to financial support, bank employees give of their time and talents through membership in numerous organizations supporting our community.
Relay for Life Oglethorpe County
Each year The Commercial Bank raises money and participates in the Oglethorpe County Relay for Life.  Employees contribute by paying to wear jeans on casual Fridays, selling Fantastic Savings coupon books and hosting on-field events during the Relay for Life Walk.

Winterville Marigold Festival
The City of Winterville's Marigold Festival and Parade is held the third Saturday in May each year. The Commercial Bank is proud to be a Platinum Sponsor of the Marigold Festival.

Oglethorpe County System Teacher of the Year
Each year the bank awards the Oglethorpe System Teacher of the Year with a check in recognition of their outstanding teaching and professional leadership.           

The Legends of Oglethorpe
The bank is proud to be a sponsor of this Living History event held in October each year at Goodness Grows in Lexington, Georgia.

Firefly Festival and Parade
Bank employees and their families enjoy participating in the Oglethorpe County Chamber of Commerce's fall Firefly Festival and Parade.

Winterville Christmas in the Park
The first Friday evening in December, the bank sponsors Christmas in the Park.  Come out and enjoy free hotdogs, cookies, candy, punch and hot cocoa.
Food Drive for Oglethorpe Action Inc.
The Commercial Bank collects and donates food items to the Oglethorpe food pantry for distribution to families in need during the holiday season.

Santa Visits Local Branches
Santa comes to Crawford and Winterville in December each year.  Watch for an announcement of dates, and plan to bring your little ones to have their photo taken with Santa.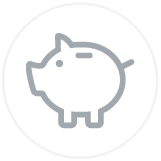 Save now for a better tomorrow.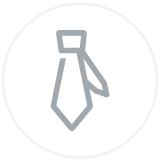 Join an incredible team.

Save for your business, better.
A Money Market Account is a powerful savings tool that offers more flexibility than a traditional savings account.